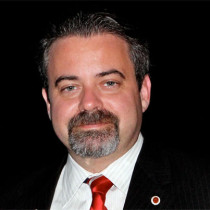 Eduardo "Ed" R. Arista, CPA, Esq., has been helping multinational families and closely held businesses for over 20 years regarding real estate matters, business matters, tax law, asset protection, and trust and estate planning. During law school, Mr. Arista worked for a U.S. Tax Court Judge in Washington, D.C. and was Managing Editor of the Miami Tax Law Chronicle at the University of Miami School of Law. Prior to founding Arista Law, he worked at small and large firms, including Ernst & Young's International Tax Services group, where he assisted high net worth individuals in structuring their U.S. investments to minimize worldwide taxation in coordination with other tax professionals at E&Y offices in Latin America and beyond.
Ed Arista is an active Real Estate Agent/Realtor and is the owner of Arista Law.
He has received several pro bono and community service awards, and he served on the board of the non-profit Legal Services of Greater Miami. Mr. Arista has authored numerous publications and lectures frequently on advanced topics of real estate, tax law, limited liability companies and asset protection at international seminars for attorneys, accountants, bankers and business people, both in English and Spanish. He also has over 1000 endorsements on LinkedIn.
---
Contact Details
Office : 305.428.8787
Email : ed@sereadvisor.com
Mobile : 305.444.7662
---
Send a Message