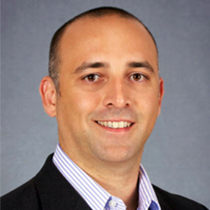 Gustavo A. Fernandez is not only a Real Estate Broker and member of the Miami Association of Realtors he is also an attorney and prominent member of the Florida Bar and Texas Bar. Mr. Fernandez attended Florida State University where he graduated with a Bachelors of Science degree in 1996. He went on to attend and graduate from the Florida State University College of Law in 1999.
In 2003 Mr. Fernandez focused his law practice – Gustavo A. Fernandez, P.A. – primarily on real estate law and real estate transactions. To date the firm has successfully completed over one thousands commercial, residential and/or business opportunity transactions. In 2005 Mr. Fernandez became a real estate broker and in 2012 founded hisiSure Real Estate Brokers, LLC. During this time Mr. Fernandez has obtained extensive experience representing buyer/sellers of commercial and residential property sales & leasing, including business opportunities sales and off market properties assets.
Mr. Fernandez is also a member of the Real Property, Probate& Trust Law (RPPTL), South Florida Mortgage Bankers Association (MBA), American Land Title Association (ALTA), and Cuban American Bar Association (CABA).
---
Contact Details
Office : 305.428.8787
Email : gus@sereadvisors.com
Mobile : 305.219.8445
---
Send a Message