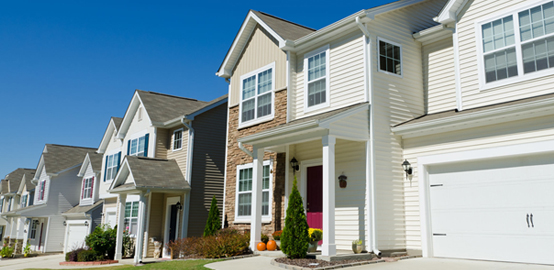 What You Need To Know About Residential Sales and Leasing Property owners are often confronted with the dilemma between leasing or selling their residential property. There are different factors that can influence your decision between these two options and it pays to understand the risks and benefits based on your choice. The most common reasons why a property owner would want to sell his residential property involves the plan of moving to a different location. However, relocation is not the sole reason why one wants to sell his home. It may be caused by their financial inability to pay off their mortgage and their property is already at the brink of a foreclosure.
For some homeowners who are relocating, leasing out their property may be a viable option as they can still retain their property asset while finding other ways of buying another home. Some families may choose to find a cheaper residence for them to live in while gaining a higher rental income from their own property by leasing. Whatever your choice will be, either option can have its pros and cons.
Should you lease your residential property
Becoming a landlord is a good option because this can lead to some tax benefits should you decide to lease your property. While the rental income from your property is taxable, you can always offset it from the deductibles allowed by law that can help you completely eliminate your taxes. Among these deductions are the expenses for the maintenance of your property, depreciation and repair costs as among many others. A big drawback with this option, however, is the risk of getting taxed for the depreciation that you formerly claimed as a tax deduction in case of a future sale for your property. Some landlords are also unfortunate to have non-paying tenants or tenants who cause some damage to their property. This can have a significant impact to your expected monthly income that may result in difficulty to collect rents and more expenses to incur in maintaining the condition of your property and making the necessary repairs.
Should you sell your residential property
If you are relocating and need some funds to pay for your new home and other expenses, selling your property may be a good decision. This is more viable if you have no plan of coming back again and you need money as you start your journey of living in a different location. By selling your home, the process will free you from paying a large amount of equity. This can be applied to the amount you need when purchasing a new residential property. It is also more convenient to indulge in residential sale to purchase a new one if you don't want to be burdened with property management and take the role of a landlord. By selling, you can immediately enjoy the infusion of a large amount of money that you can use again for a different type of an investment or for purchasing a new residential property.
Where to get help
Professional help is available from the local real estate agents and brokers in your local area. They can provide assistance in helping you make a profitable residential sale or render sound property management advice and services. They can also enhance the landlord-tenant relationship to optimize the income yields from leasing a property and maximize the returns and benefits from your residential sales or leasing engagements.