Marketing Commercial Properties With Targeted Results In Place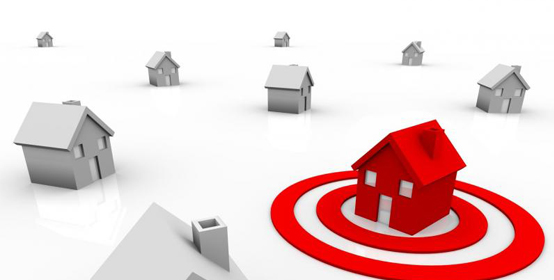 Commercial properties are marketed differently from a residential property. For sellers of commercial properties, it is important to understand that your marketing plan can help in making a big difference in producing profitable results. A common downfall of owners of commercial properties involves using a marketing strategy that is similar to selling and leasing residential properties. It is a basic principle in the real estate industry that the process of marketing commercial properties involves a plan and strategy that is distinct from residential selling and leasing. If you are unaware of the proper approach to embrace in commercial property selling and leasing, it is about time to be enlightened on the matter and be able to focus your marketing plan on producing more targeted results.
The basics about commercial property marketing
One of the main reasons why many investors engage in commercial property investment is due to the lucrative returns of profit and steady flow of income. Most tenants of a commercial property take the responsibility of paying for repairs because it is in the best interest of their business to keep the property as appealing as possible to their customers. Commercial property leasing is often longer than the residential ones. This will give the landlord longer flow of income and steady profit in the process. Businesses are often hesitant about changing the location of their business that is already known to their customers, thus they are more likely to renew the lease contract upon its expiration, thereby giving the property owner guaranteed long term income. The rental fee for commercial properties are higher than the residential properties, giving the property owner higher monthly income. The tenants of a commercial property tend to introduce improvements that give a higher value for the property.
On the other hand, it helps to know that commercial properties may be difficult to market in the presence of a weak economic condition and this may result in losses in business and income for the property. In conditions like this, the help of professional realtors will be valuable to help mitigate the potential risks for your investment returns. Thus, marketing commercial properties require a different approach in terms of sales and leasing in order to make good of your property investment. Considering the high risk involved in selling or purchasing a commercial property, buyers are likely to be more meticulous in their choices. Leasing commercial properties also entail paying a higher rent, thus, commercial property sellers need to make their property more enticing to property buyers and potential tenants, which calls for a more unique marketing plan and strategies.
Selling and leasing a commercial property
Marketing commercial properties usually entails a more extravagant process. Considering the sales of a commercial property will involve a lucrative investment, it is crucial to find buyers who are willing to pay for your asking price. There are many market opportunities that you can grab in the industry, but the problem lies in the access to the right network on where to offer a commercial property to the right buyer and for the right price. Realtors have a wide database of potential buyers to whom you can offer your commercial party for a good price. Selling the property on your own can be a tedious task,
especially if you are not insightful about the real estate industry with no network to work with to give your property a better exposure. Leasing your property to the right tenant is likewise essential in order to ensure your income flow and guaranteed long term access to a profit from your commercial property. This means finding the right tenant as the source of your income and who can help improve the value of your property in the long run.Market segmentation is valuable in terms of finding the right marketing approach that works for commercial properties.
Considering the numerous marketing tools available to use, it is so easy to become overwhelmed while losing sight of the main objective for selling or leasing your property. Our goal is to filter the most appropriate marketing strategy that will work best for your property condition to achieve a more targeted result. We employ more accurate and targeted marketing using personalized strategies based on the evaluation of your commercial property valuation, condition and other circumstances. From direct marketing through emails and direct communication channels, to more indirect approach of marketing strategies, our team of marketing specialists can give your commercial property better exposure to potential buyers and tenants.Commercial property owners need to understand that the key to a successful property marketing approach is understanding the market, access to channels and tools for better exposure of the property and gaining leverage on the expertise and professional training and skills of realtors in the market to obtain the most successful property marketing undertaking.
Things About Residential Property Marketing That You Must Know
Many investors failed to make a distinction between what a commercial and residential property is. Understanding their distinction is essential because of the varying factors that may affect the way the property should be marketed. For instance, commercial and residential properties will vary in terms of valuation, rentals, tenants, financing and leasing. When your investment objective is to market a residential property, your marketing strategy should embrace a different strategy with selling and leasing.
Basic principles in residential property marketing
Investing in residential property has its own strengths and weaknesses. Undoubtedly, there are more residential tenants than commercial tenants, making residential properties more in-demand than commercial properties notwithstanding the existing economic condition. The rental income flow is also more steady considering the high demand of residential properties to tenants and for the same reason, it is easier to market and sell a residential property. Moreover, landlords tend to enjoy purchasing properties with a lower down payment with creditors willing to grant as much as 90% mortgage financing, especially banks. The value of a residential property is valued according to the prevailing market price of similar residential properties within the same area where it is located. The leasing period of residential properties usually vary, usually at least 12 months to 23 months. The tenants and landlords can always fix a longer or shorter period of the lease and may extend their lease contract upon its expiration.
Selling and leasing residential properties
Your marketing plan plays an important role in the success and effectiveness your property marketing undertaking. Selling a home is a major decision to make and it is crucial to secure a good marketing plan to ensure that the undertaking will yield a positive return of your investment. Considering the competitive environment in the real estate industry, getting the assistance of a professional real estate agent can give a major difference on the outcome of marketing your residential property. What is required in order to find the right buyer or tenant for your property is an innovative approach of the marketing process that is cultivated with experience, technology and dynamically pro-active residential property marketing plan that professional real estate agents can provide.
Your residential property marketing plan needs to employ a specific market target that will place your property in the limelight and become more visible to potential buyers. Your ultimate goal in selling your residential property is to give it exposure to residential buyers and keep it in active listing for maximum exposure. A real estate agent can help you ensure that your marketing plan for your residential property meet contingencies. It is also important to use the modern marketing tools and harness the power of internet technology in order to yield the best results for marketing your residential property. Make sure that you offer the right price to prospective buyers with consideration for proper valuation of your property with the location and improvements giving higher value to your property.
Leasing residential properties are easier considering that there is a high demand for it among families, workers and students looking for long term accommodations. A real estate agent can provide you the assistance of marketing your residential property primarily for leasing purpose by targeting the right tenant population to give your property high exposure in the market. In order to sell or lease your residential property, your marketing plan should be empowered with the following techniques for optimum results:
Include your property to the active listing of residential properties for sale.
Enable an email notification to ensure that your potential buyers can keep in touch with you instantly and for you to promptly respond to their queries.
Advertise your residential property for leasing or for sale in both online and offline environment.
Be prepared to make the property information accessible to interested buyers. Publish photos of your property and provide accurate descriptions. Your buyers should enjoy the convenience of experiencing a virtual tour for your home.
Know the value of your property. This is essential when you encounter buyers who tend to haggle with the price. You'll know whether you are already overpricing or under pricing your property during negotiations.
Hire a professional to sell your residential property. Their expertise and skills in the industry are unparalleled and tend to produce more profitable results and help homeowners selling their homes avoid costly mistakes when marketing their residential property.
Getting professional help
Most homeowners have no experience and access to the technology, knowledge and expertise in the field of marketing a residential property. Our specialized team of experts in this field can provide you a good leverage in gaining better market exposure for your property for both leasing and selling with optimized profitable results. Our real estate agents can deliver maximized outcomes in making an appealing offer to residential property buyers and tenants that is highly beneficial, profitable and advantageous to a residential property owner.